...the rest of the story is that I saw Stella again eight months later in a petit cafe in Bruxelles. I was in a corner table when she walked in. The gray wool pea-coat and the silk pashmina fit the weather, but the maroon camisole was purely for style. As she unwrapped the scarf, she threw her hair back over her shoulder, and her face was ruddy and glowing. She walked to the counter, ordered a cup of black coffee, as was her tradition, and took her tasse to the patio outside. Normally, I'd be out there, but I had wanted to read without the wind interfering. Neither of us had ever minded the cold; still, as she sat, she flipped the scarf back around her neck. It was a brisk March morning.
From where I sat, I could watch her with little chance of her seeing me. She sipped the cafe and sat back in her seat as if she were queen. She just sat there; she watched people walk by; she looked up at the clouds and rubbed her cheeks with mittened hands. For about half an hour I sat, transfixed by this simple scene. It was as if I was in the bedroom and she in the salon, drinking her morning coffee. She always used to get up earlier than I. I would usually wake and watch her for a few minutes before I went to meet her. I've never known if she knew she were being observed, but if she did, she never let on.
So here we were again, a few blocks from the Broodhuis, in the middle of Belgium, sharing this intimate, quiet coffee. When the moment had passed, Stella picked up the cup, took it back inside to the counter, mumbled a "Merci," and was gone into the streets. I sat staring at the the corner she turned, on her way north to who knows where. After a few minutes, I stood, put on my coat, nodded to the woman at the register and walked outside. I turned south and meandered past the square. Renaissance and Baroque edifices gave way to small shop fronts and fecund smells. I wasn't paying much attention to the shops until I spied a quaint little confiserie. If you have ever been to a chocolatier in Europe, you know what a sensory paradox it is. The smells are muted-- rich, but not sweet. They tantalize with the subtlety of a stockinged ankle jutting from beneath a calf-length skirt. Simultaneously, the deep, rich colors of the chocolates warm the body as you gaze upon them. The bright, shining glazes of raspberry and mint and orange jump at you from the mini chocolates, daring you to taste them.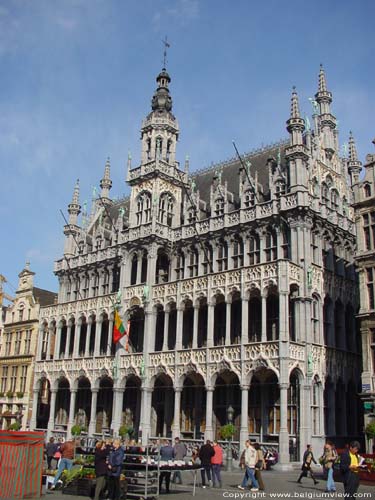 I stood for a moment, trying to think of the French word for caramel, my eyes pouring over the hundreds of choices. Eventually, I stepped to the counter, pointed to three sets of chocolates and said, "Deux, trois, deux." I didn't really know what flavors they were, but they were works of art. Equipped with a wax paper full of bonbons, I stepped back into the street. I bit into the first candy and found a strawberry jelly. The dark chocolate off-set the sweetness of the preserves.
Looking down too much at my prizes, I bumped into a passing Frau with sensible, padded shoes. "Pardonnez-moi," I said, pretty sure she understood me. She looked shortly at me and pushed past. "Ah--" I said. "'Caramel' is
caramel
in French," and I walked on.